Opening just two years after the public launch of the open web, Childnet has continued to give young people, families and schools the knowledge and skills they need to make the most out of their time online. With a brand that they had outgrown and an overloaded website they came to us.
Services
Branding
Copywriting
Website design
Website development
Visit
A new face
Not fond of their existing logo and without any wider brand to hold their identity together, we worked to bring a new character and cohesion to Childnet's visual identity. Keeping the Childnet logo's face, we gave it the inquisitive look of a child, and paired it with a warmer and bold wordmark.
Accessibility and legibility were key concerns when expanding on their colour palette and setting type styles. We all wanted a brand that was inviting for all and rich in personality.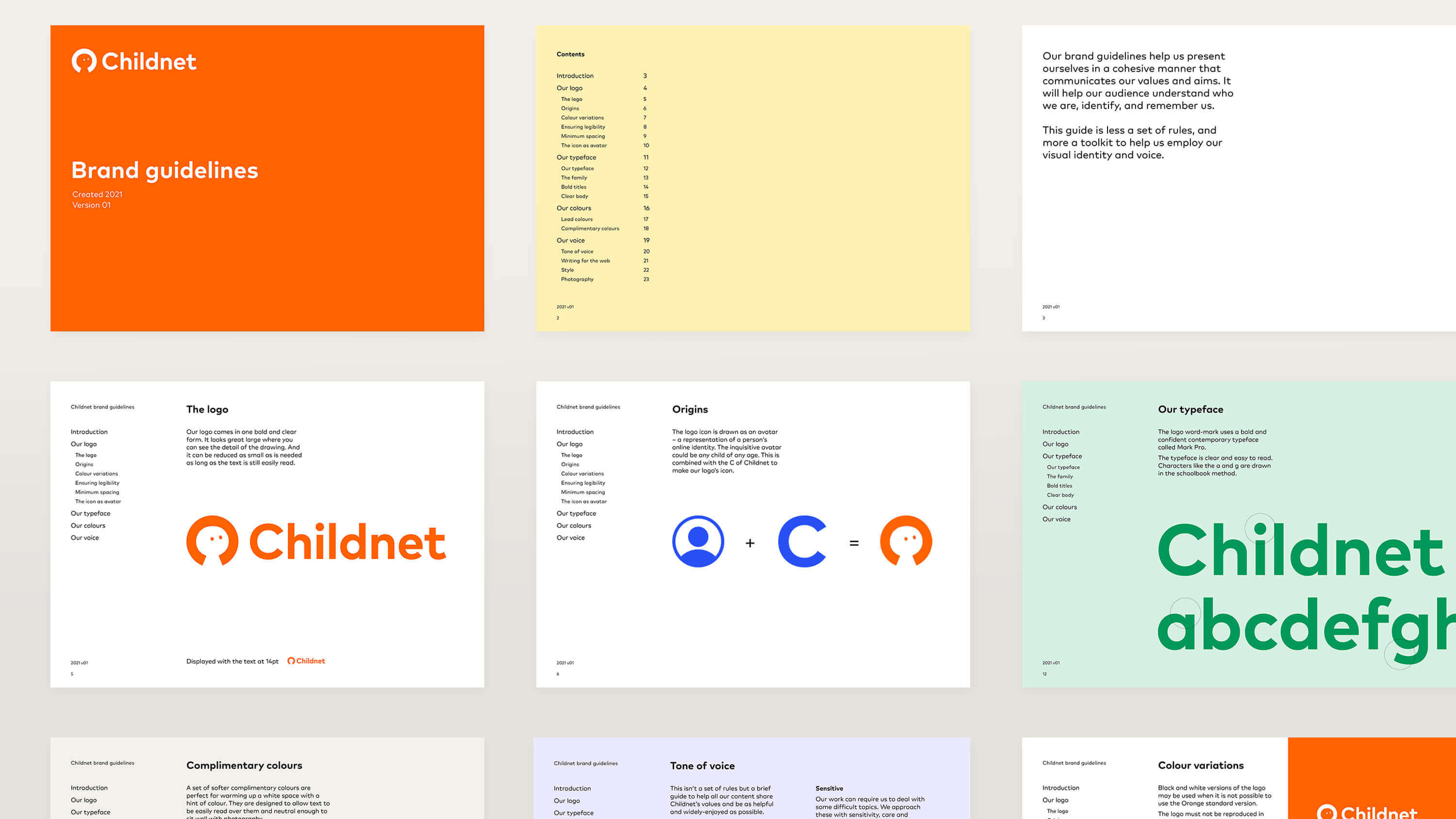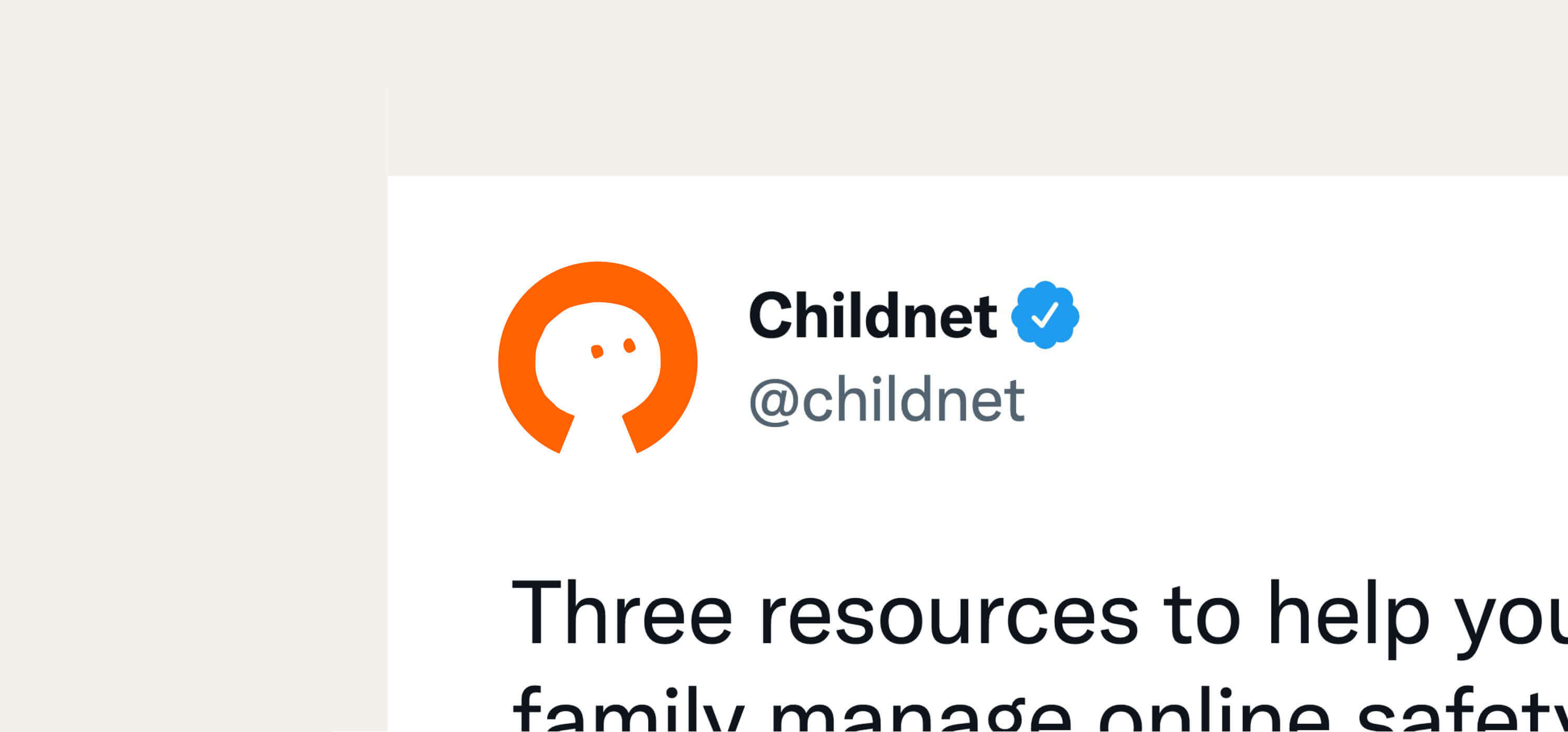 A good report
Eight Arms were commissioned to undertake an analytical report on Childnet's website. Group and individual interviews of staff, educators and parents gave a clear guide to the changes needed. Briefed to rethink the site from the inside out, we worked with the Childnet team to map a site that is clear to navigate and easy to use for all of their audiences.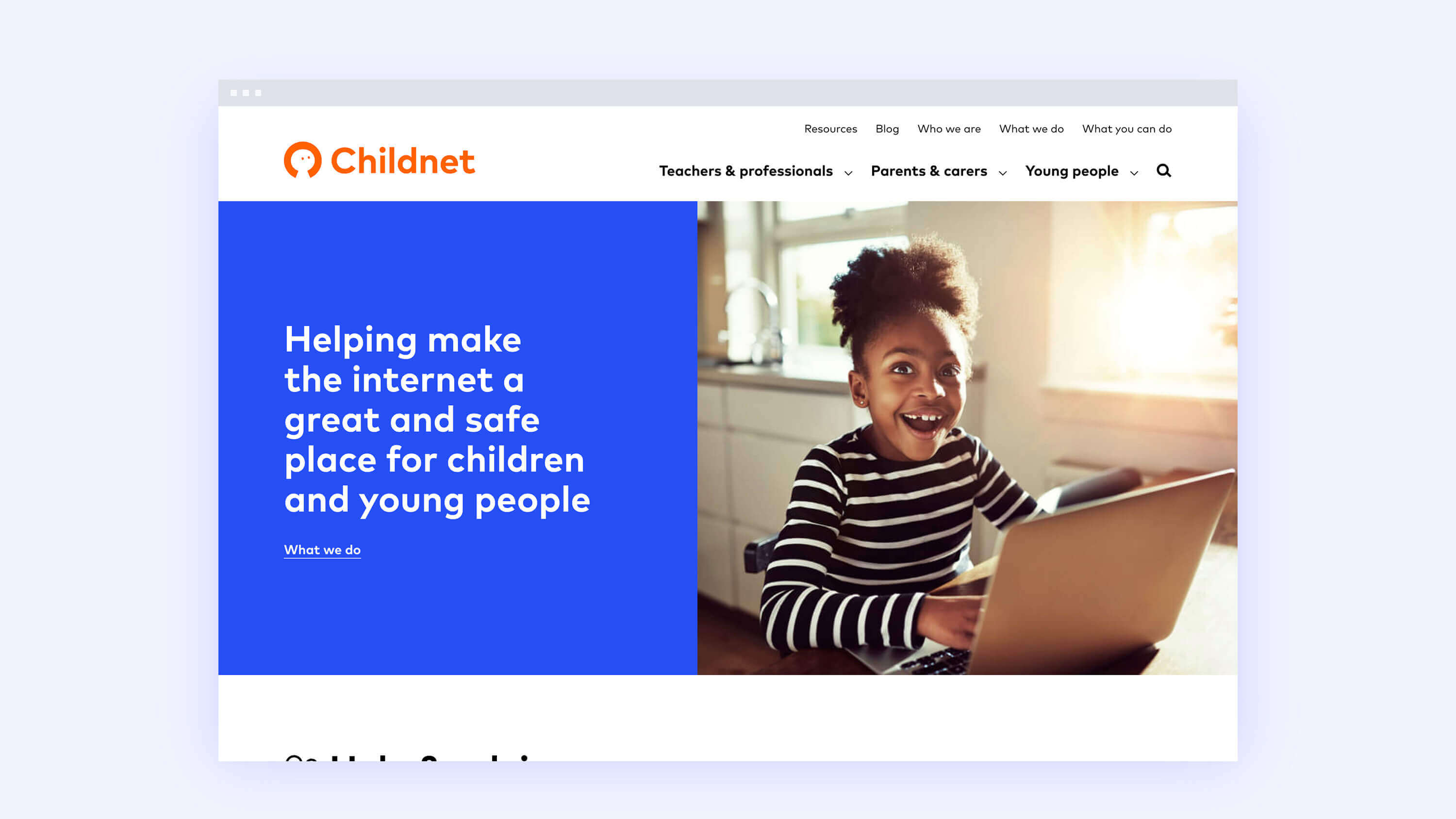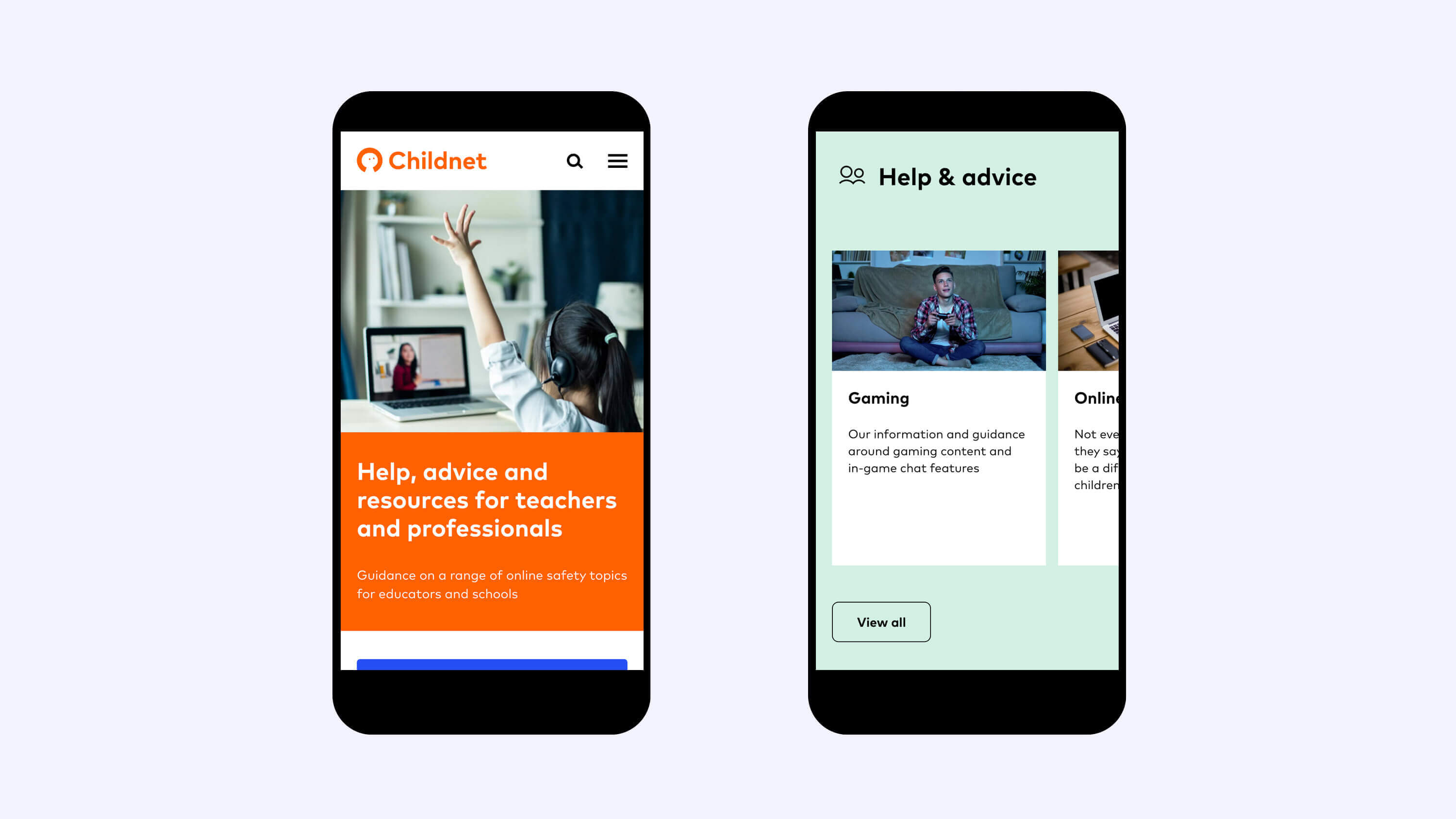 Browsing the library
The staff at Childnet have a wealth of knowledge and experience. Outputting guidance, lesson plans, and support with up-to-the-day relevance. The new website gives educators and parents a quick and easy way to explore the content. Super fast search functionality and in-depth categorisation mean that every resource is at the users' fingertips.