Migration Museum wanted to utilise Euro 2020 to raise a discussion about immigration with a wider audience. We produced a distinctive brand for the campaign that would resonate with football fans and be noticed across social channels.
Services
Branding
Campaign design
Guidelines
Visit
It's time we talked about it
Football Moves People is Migration Museum's layered name for a campaign which highlights the effect immigration has had on football in the past up to the present day. We designed a striking mark that represents these movements forward and back.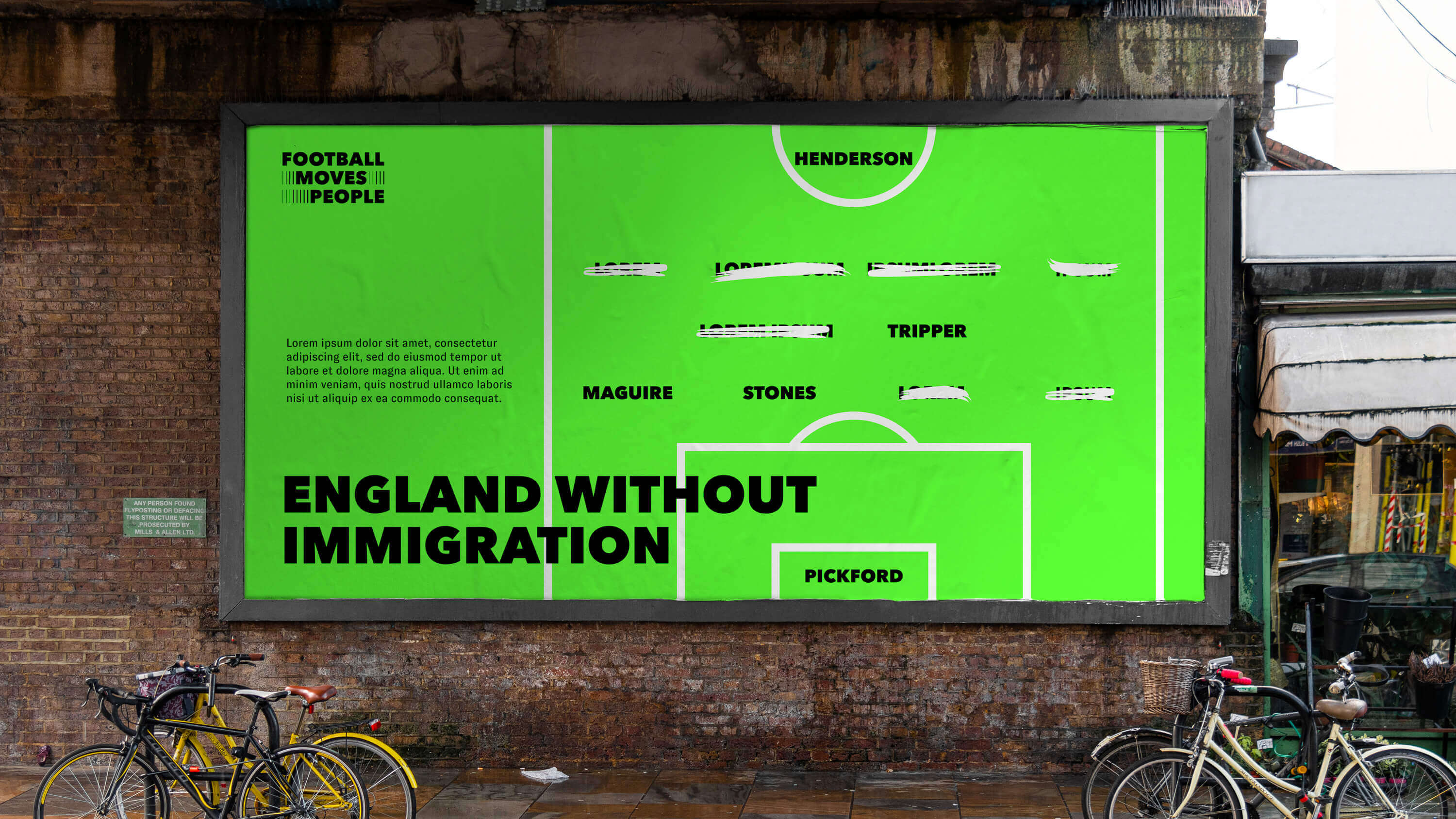 Passing the ball
Our campaign focusses on a social media rollout, reactive to games and discussions as they happen. We produced a clear and helpful set of guides along with a number of visual assets to allow Migration Museum to quickly and effectively output content that was striking, on brand and works across a variety of media, both on and offline.





Kick off
With the Euros underway, Migration Museum are researching player backgrounds in partnership with Find My Past, unearthing histories and sharing their knowledge. The campaign has taken over Migration Museum's social channels and you can visit the museum in Lewisham shopping centre to discover more.