Fairtrade Schools
We made a bright and simple new platform for teachers to bring the message of Fairtrade into the classroom.
Classroom first
Following an audit of the out dated Fairtrade Schools website, we designed and built a new platform to better provide resources for teachers and students. The platform also serves as a means to help schools on their Fairtrade status journey. In the first few weeks of launch we saw an instant increase in traffic and page views.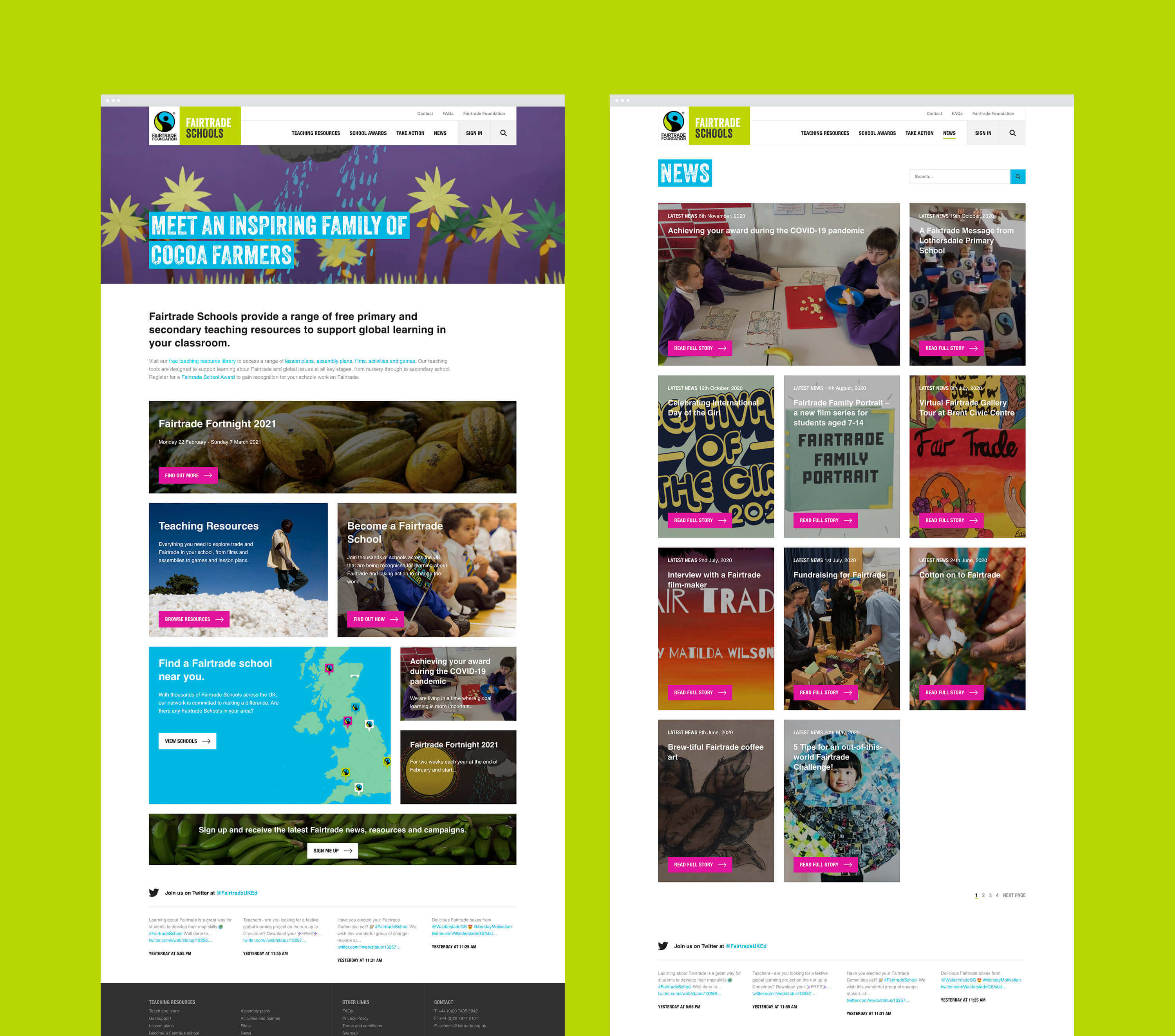 Exploring Fairtrade stories
We planned, designed and built a new website to handle a growing number of resources. For maximum classroom impact we used maps as way to highlight the journeys and stories behind the products we consume every day. We saw an immediate increase in downloads and received positive feedback from students and teachers alike.