Full Spectrum bring their clients' companies huge returns through pay-per-click ads and social media campaigns. Successful and growing themselves, they wished for a visual identity that would capture their personality and carry them forward.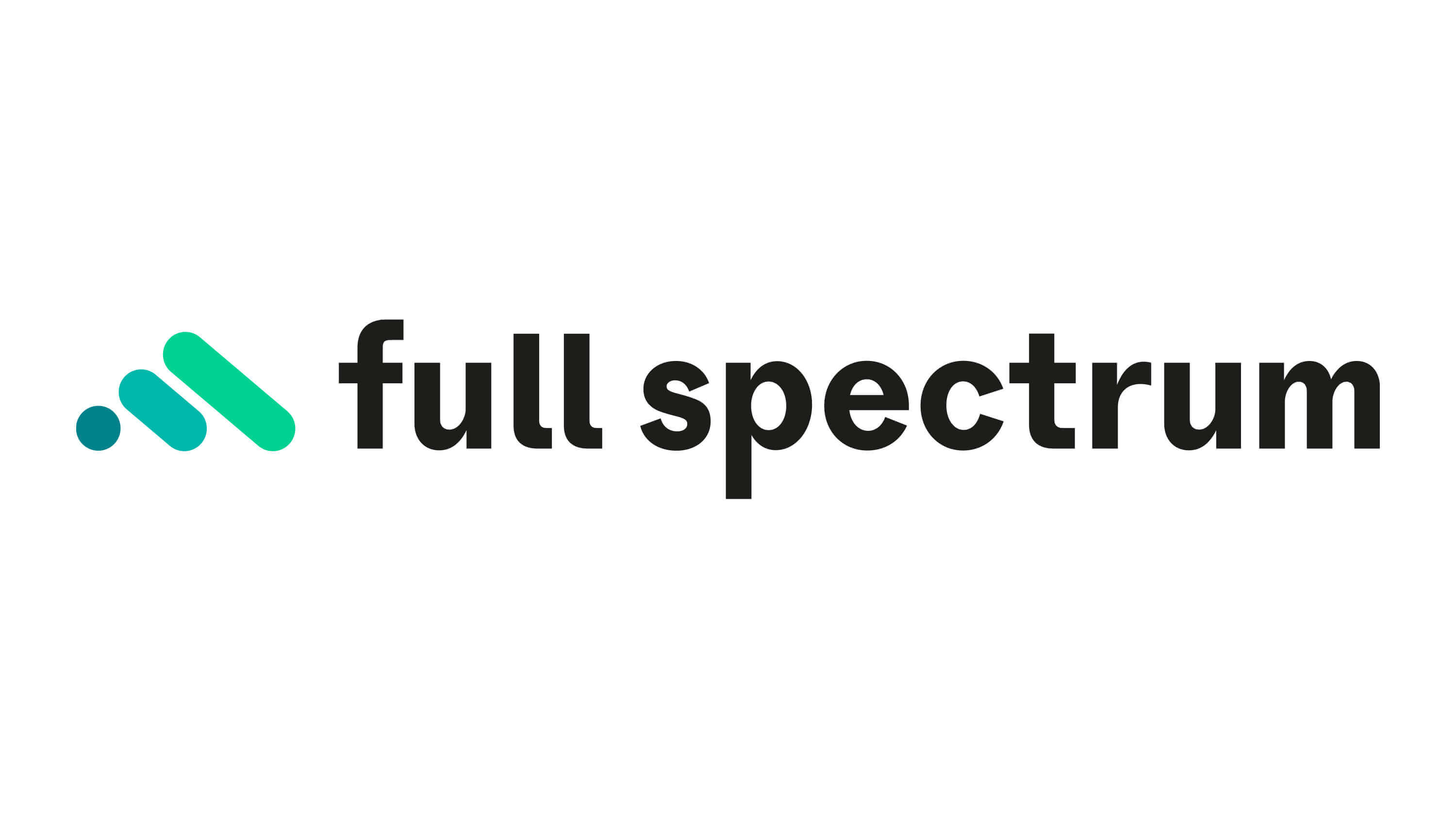 Making it clear
Within a competitive market of mysterious methods and exaggerated claims, Full Spectrum stand as a clear-speaking company that will show you results. Avoiding the gimmicky logos and lurid colours of their competitors we built an identity with an uncomplicated voice that generates trust.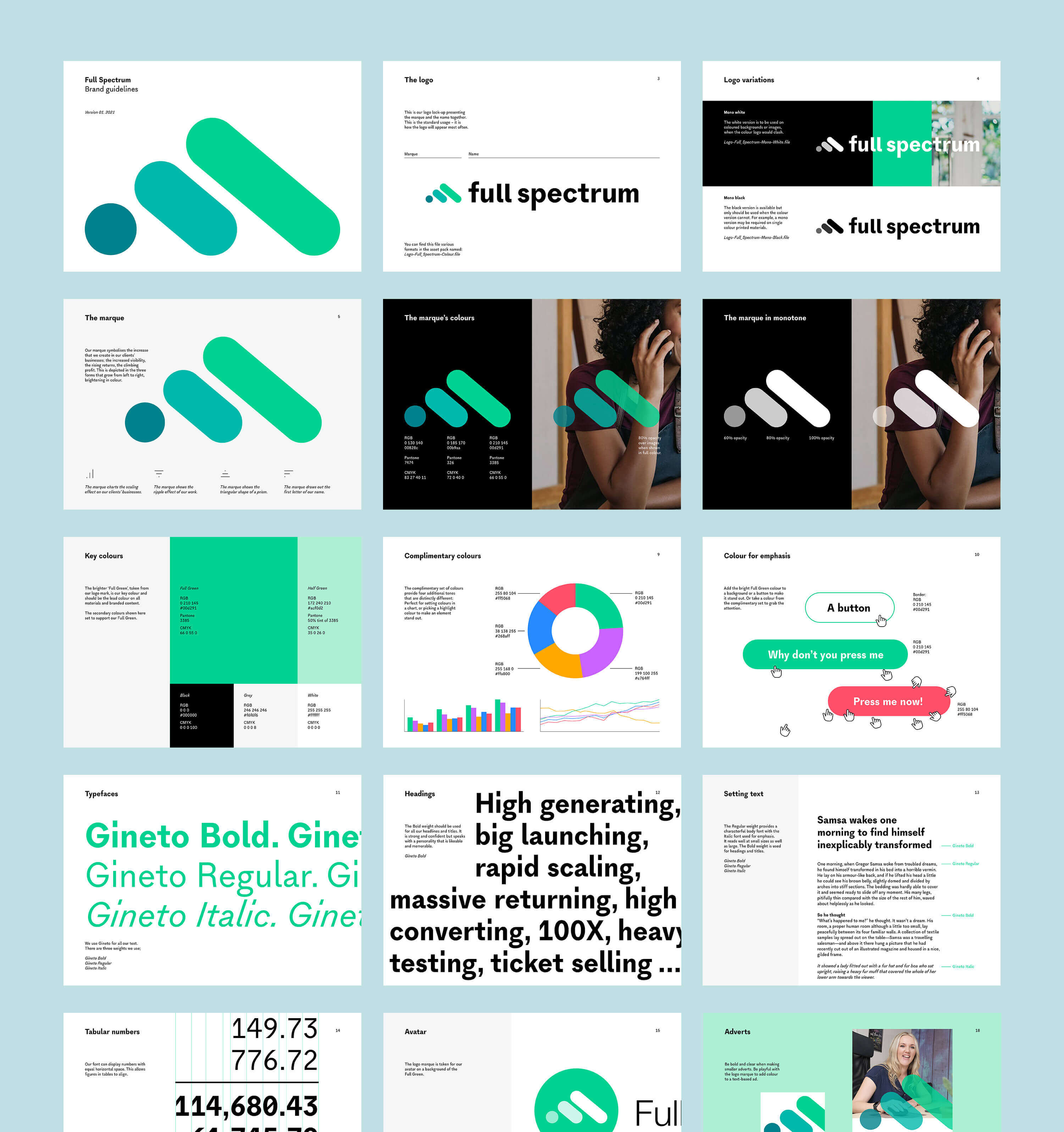 Drawn to scale
The marque symbolises the increase that Full Spectrum create in their clients' businesses. The typeface is bold with a friendly personality. It all comes together to form a strong base for Full Spectrum to grow from; designed to be durable and malleable for all their future expansion.