Suppliers to some of the most well known cafés and restaurants, Galeta are more than just a wholesale bakery. They blend baking heritage with the spirit of innovation and customer service. We delivered an SEO driven editorial and e-commerce site to attract new customers and improve the experience for existing customers.
Services
Creative direction
Website evaluation
SEO
Copywriting
Website development
Print design
Visit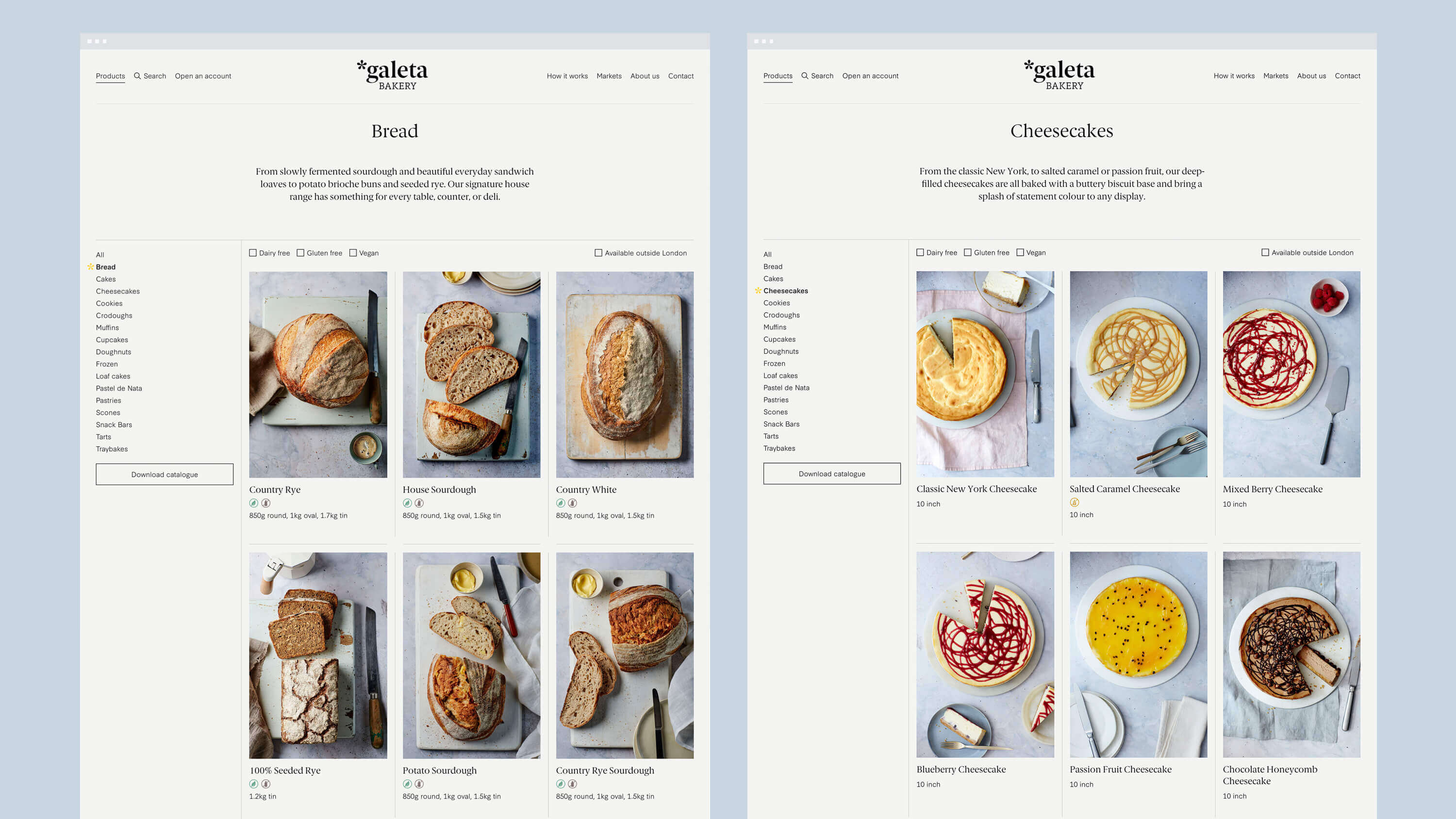 Everything to prove
Fierce competition meant we needed to ensure our website delivered an exceptional customer experience in terms of design, tone of voice, photography, UX, and backend functionality, all with the Galeta brand baked in. We began with a thorough SEO audit, making sure our design and build would add to Galeta's Google rankings. We implemented seamless filtering, clear ordering and simple customer onboarding.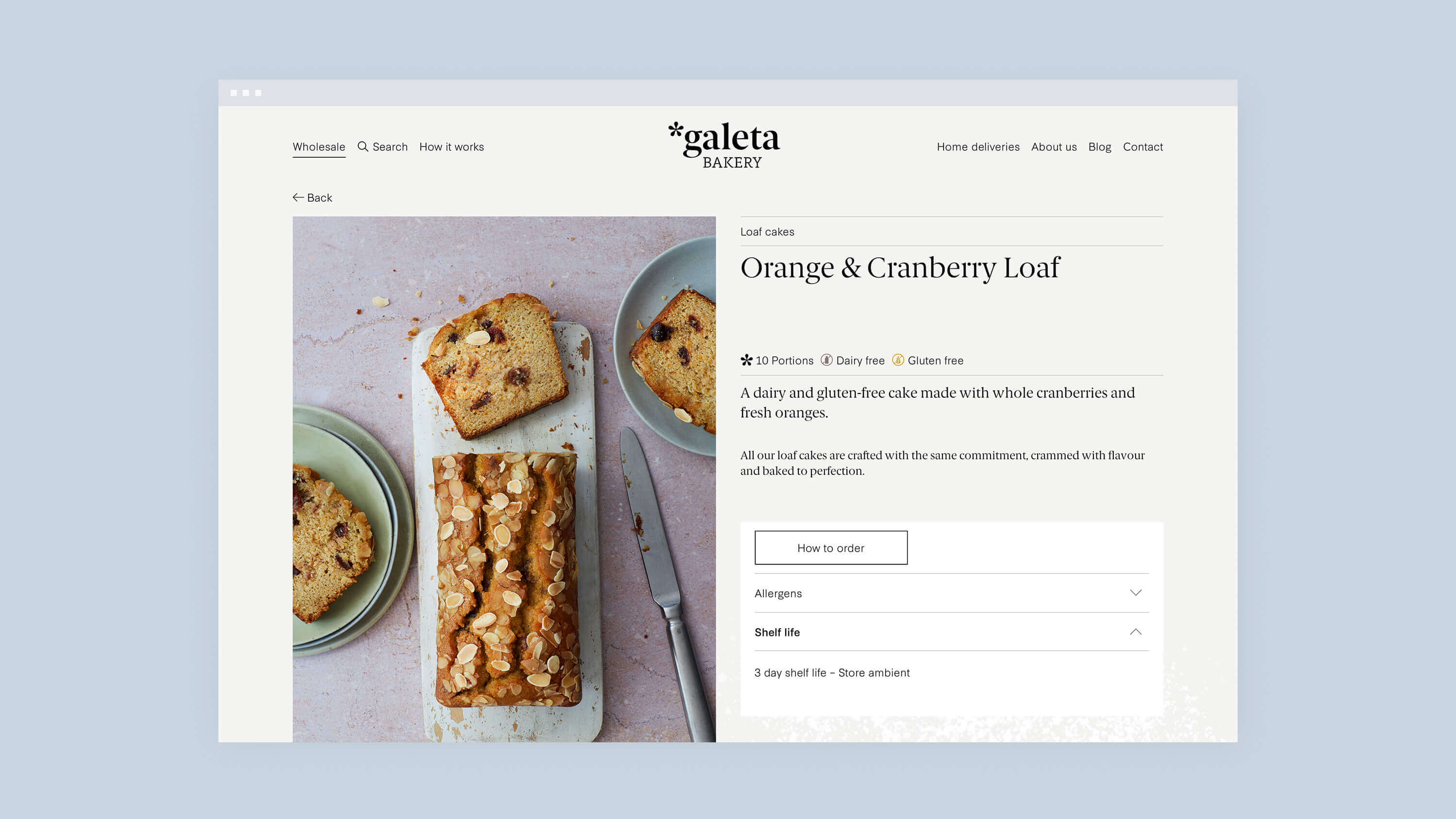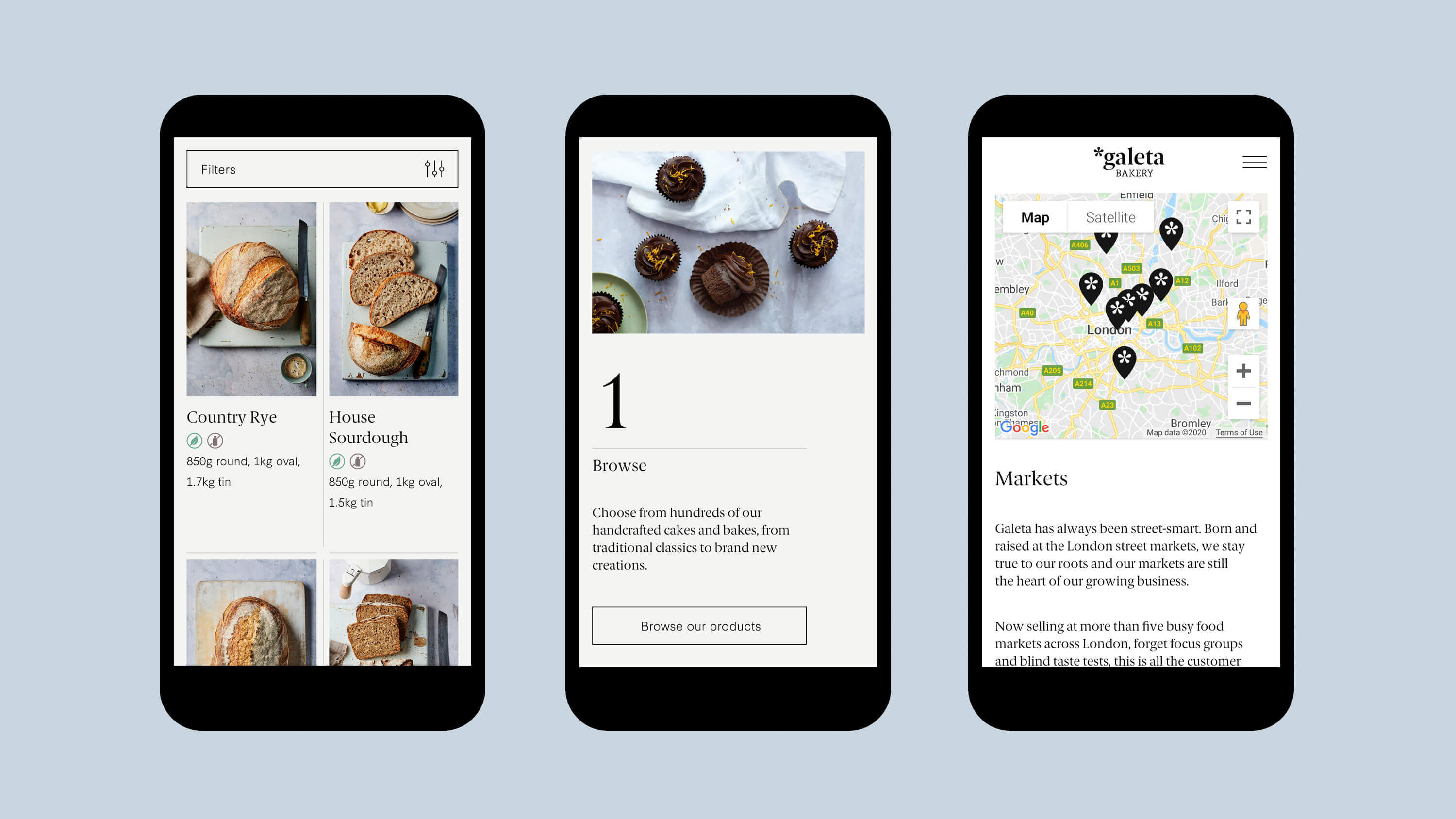 If you want something, ask for it
We learnt that customers would often be searching to add a specific thing to their order. So we added a super smooth search that returns results before you've finished typing (even if your spelling is off).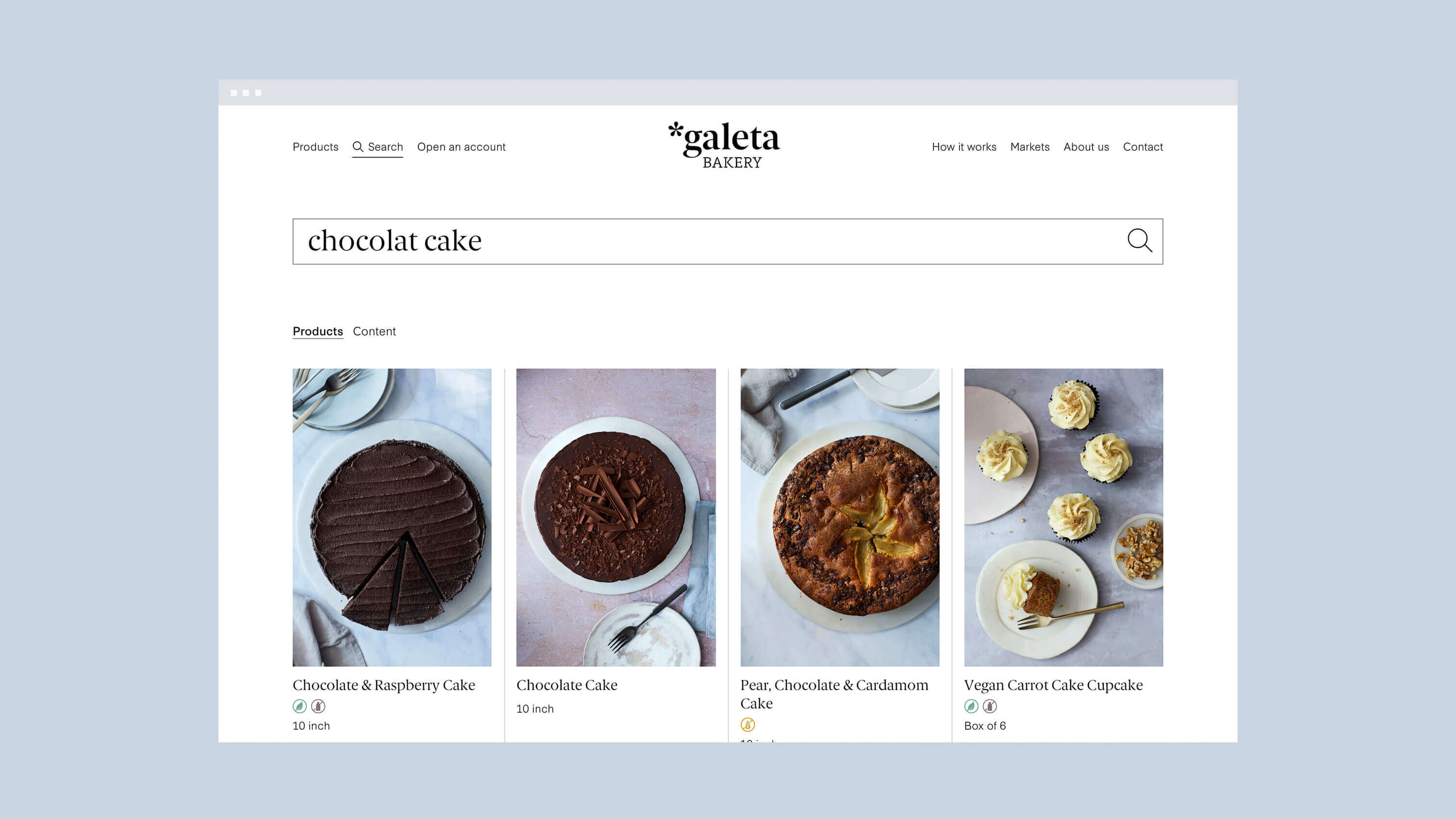 Setting the stall
From copywriting to photography, we carried out brand repositioning, evolving the identity and creating a toolkit to align all assets. We set a tone of voice that speaks to their audience whilst staying true to their market stall beginnings – all presented in a useable document so the team can confidently talk about who Galeta are and what they stand for.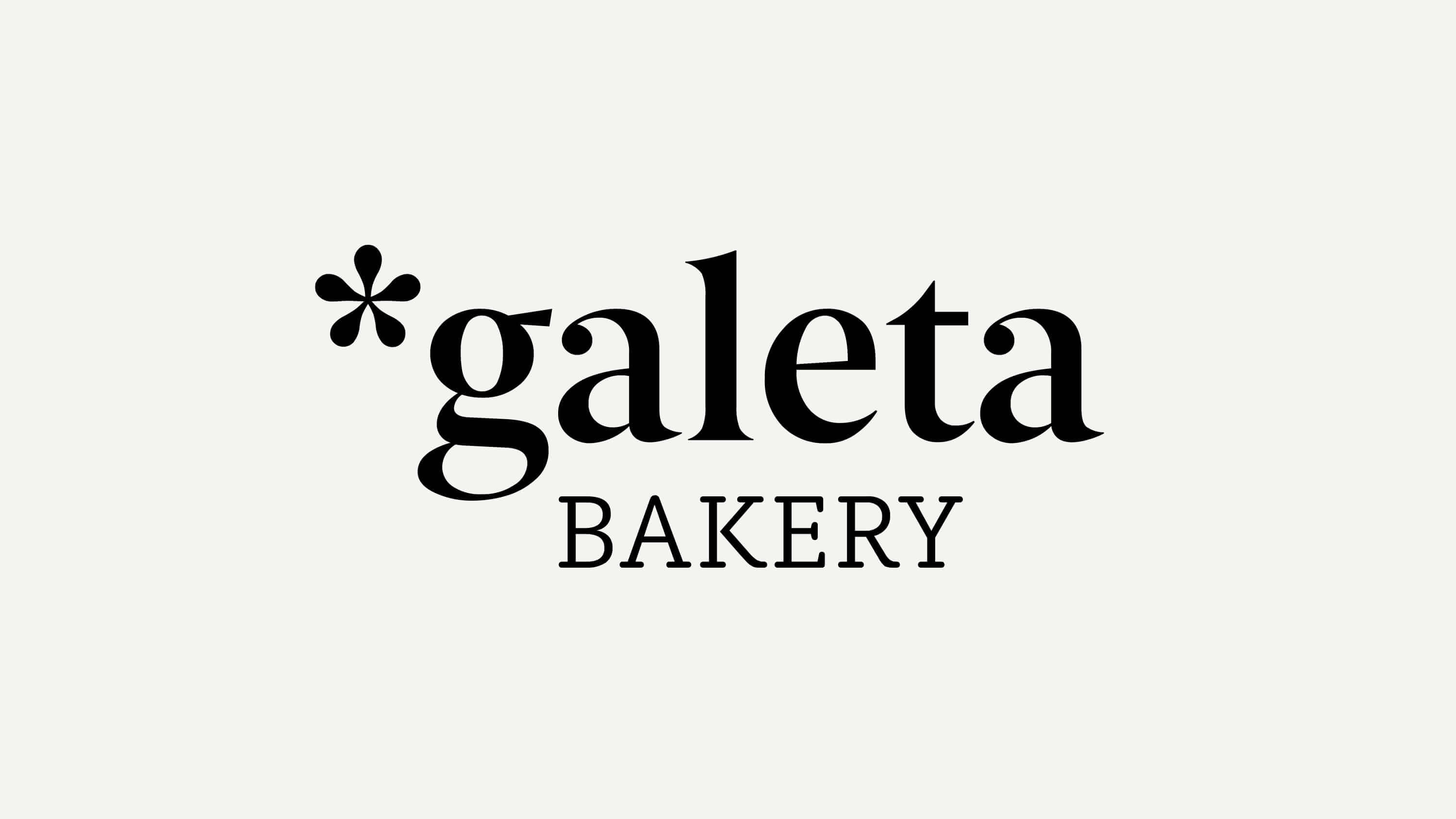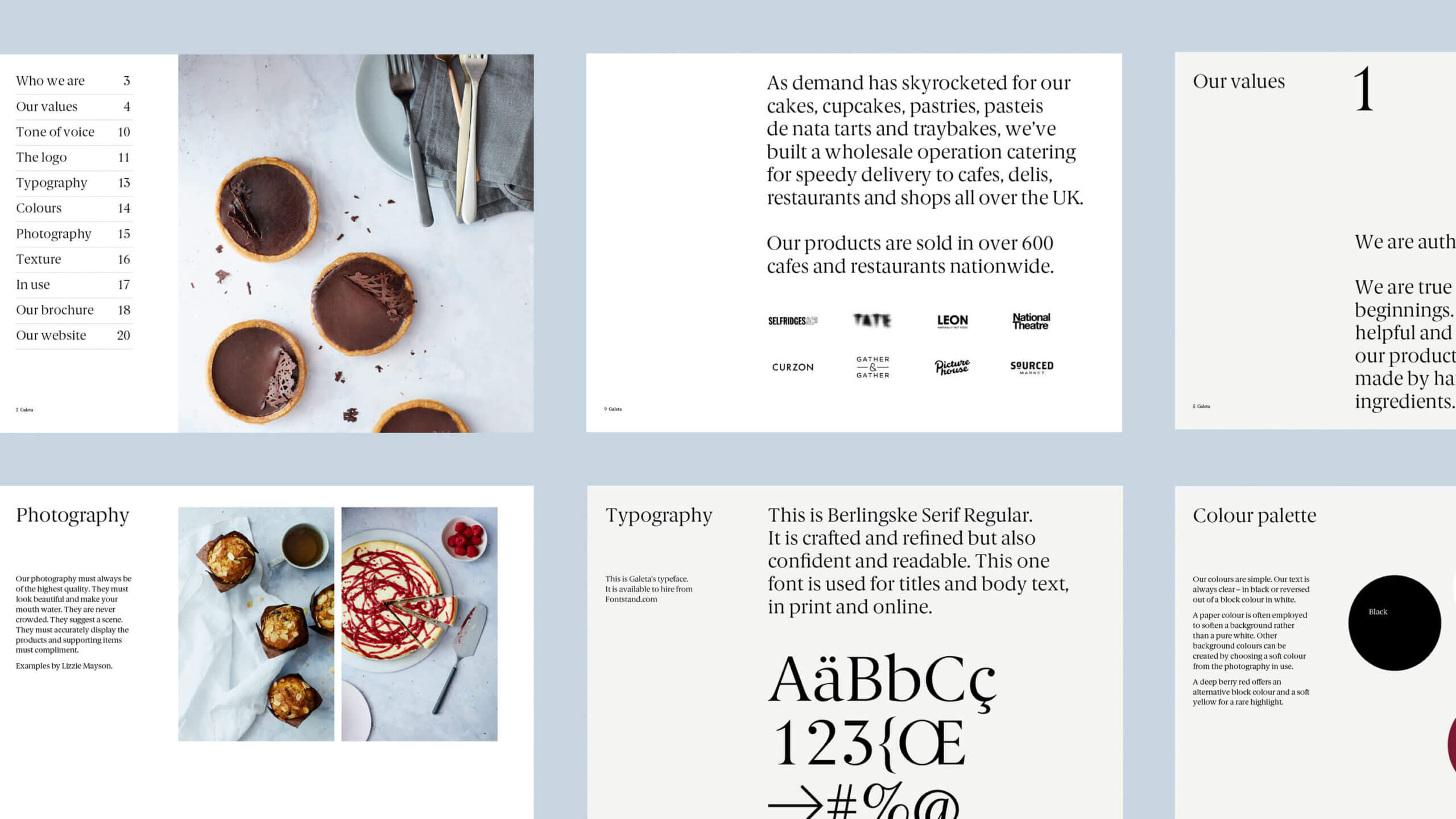 Fresh photography
To showcase their products which are baked fresh each day using natural ingredients, the brand relied on beautiful photography which would speak to the wholesale audience. We worked closely with food photographer Lizzie Mayson to produce 250+ beautiful images for the website. These stunning images raise this wholesale bakery way above its competition.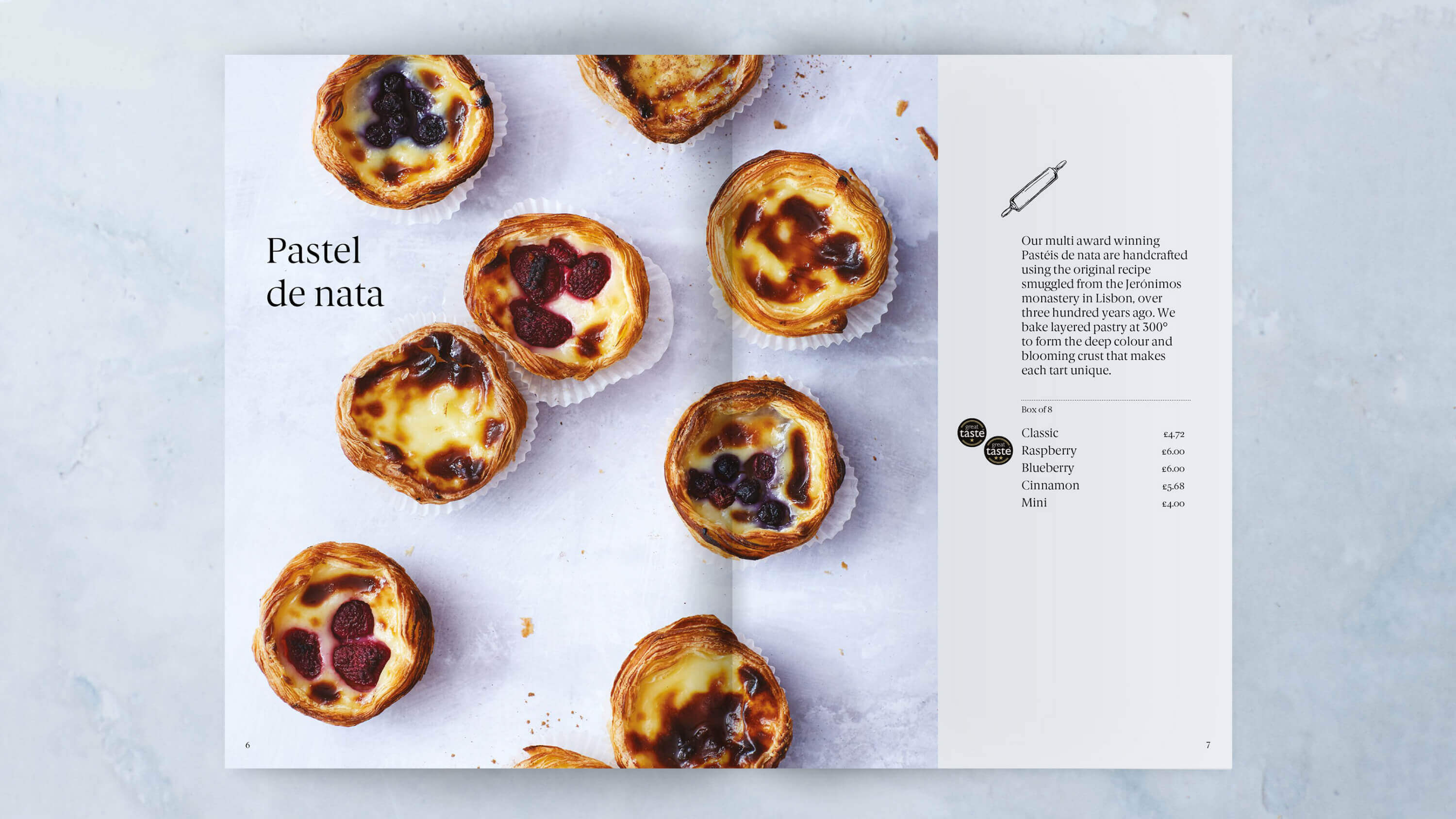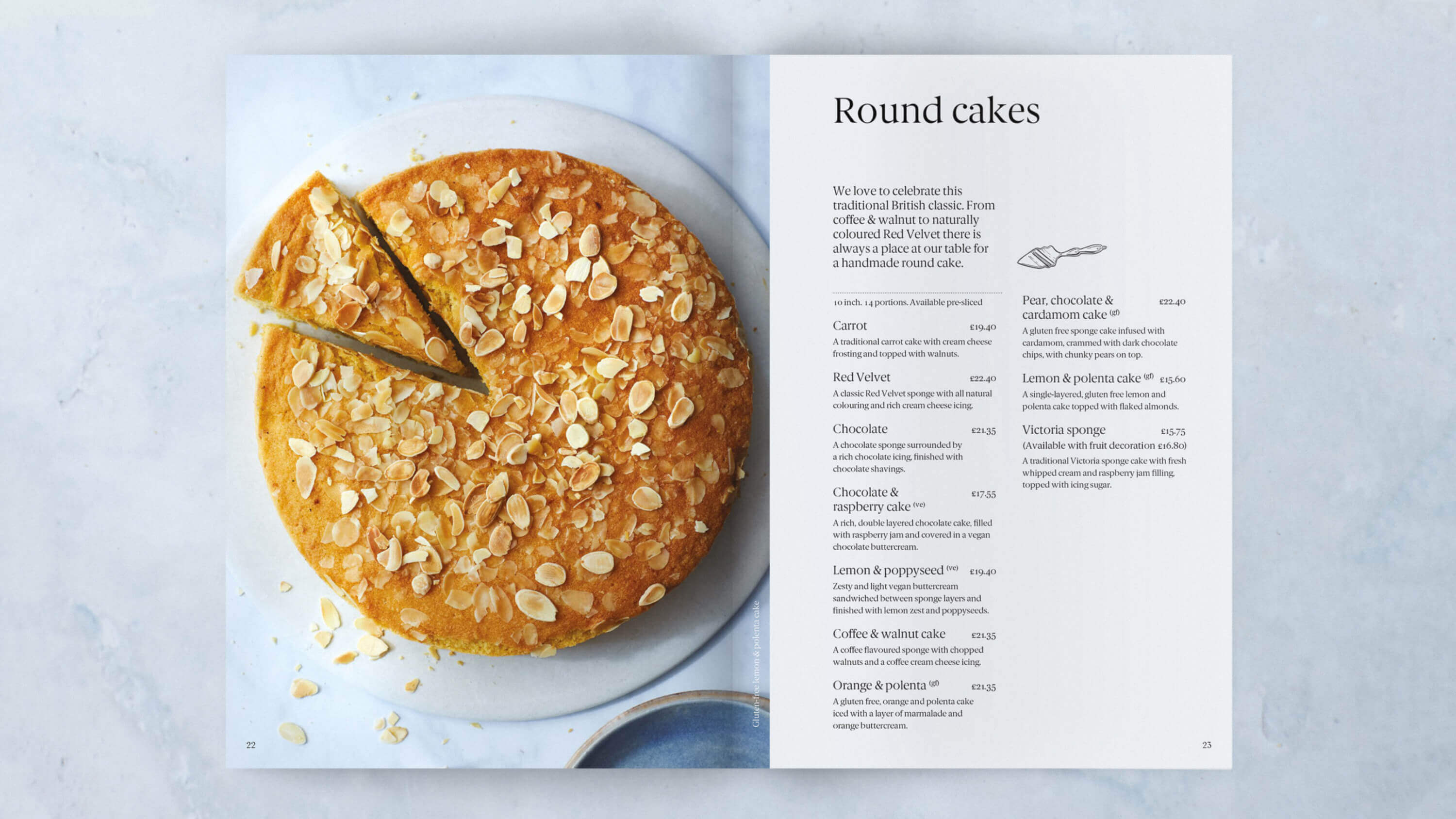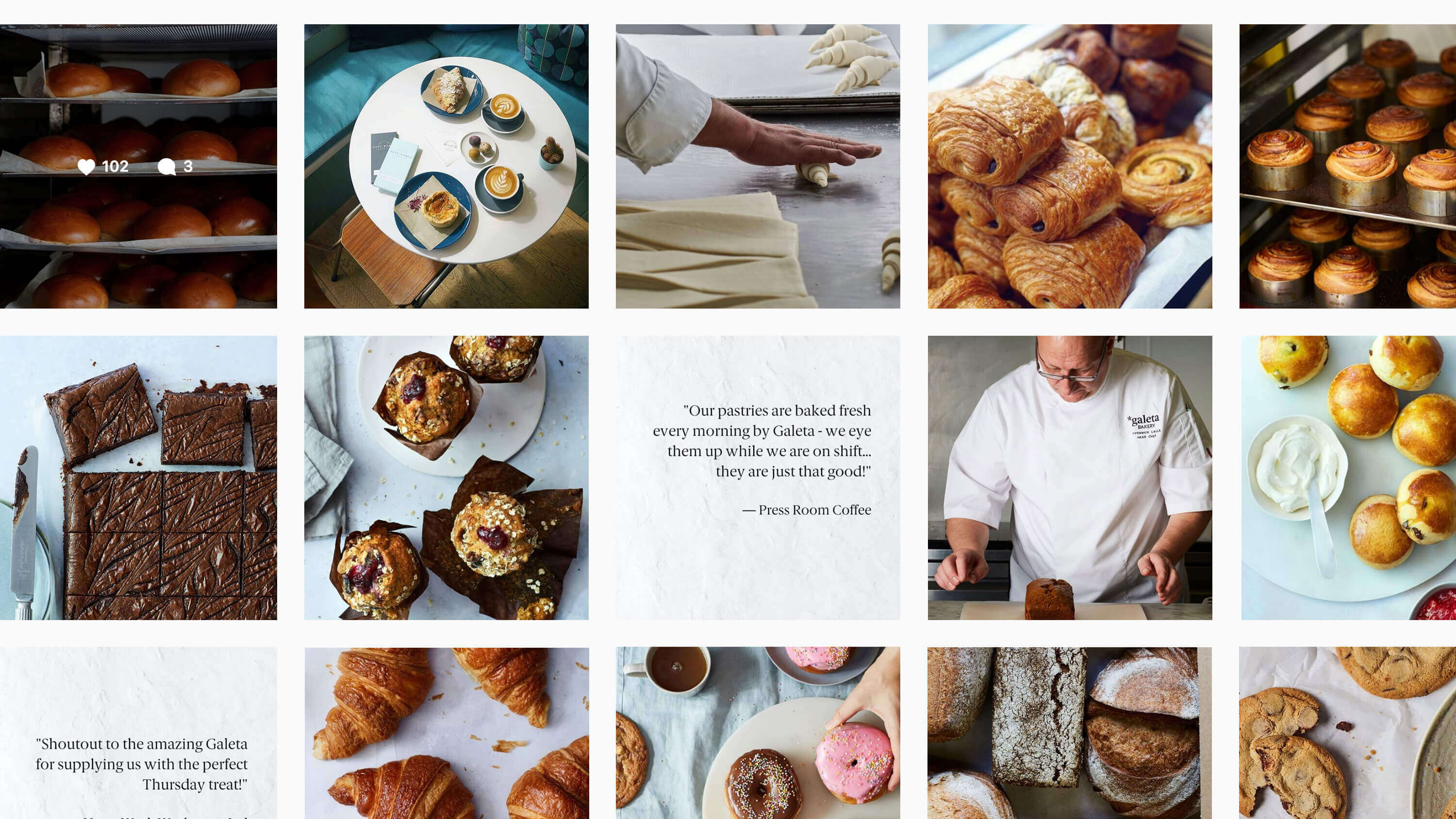 "Working with Eight Arms to develop our brand and website has been a genuine pleasure. Initially taking the time to understand exactly what we were trying to achieve, they helped steer our vision at every step of the process. Creative in their thinking, clear with communication and above all great fun to work with, we couldn't have asked for better partners".
Ben Stone
Founder