Born and raised in Hackney, Joe Blake's is a nod to the East End. From rave culture to rhyming slang, we created a brand that is unapologetic in its delivery and takes inspiration from local creativity and urban decay.
Services
Branding
Copywriting
Website design
Website development
Photography
Art direction
Visit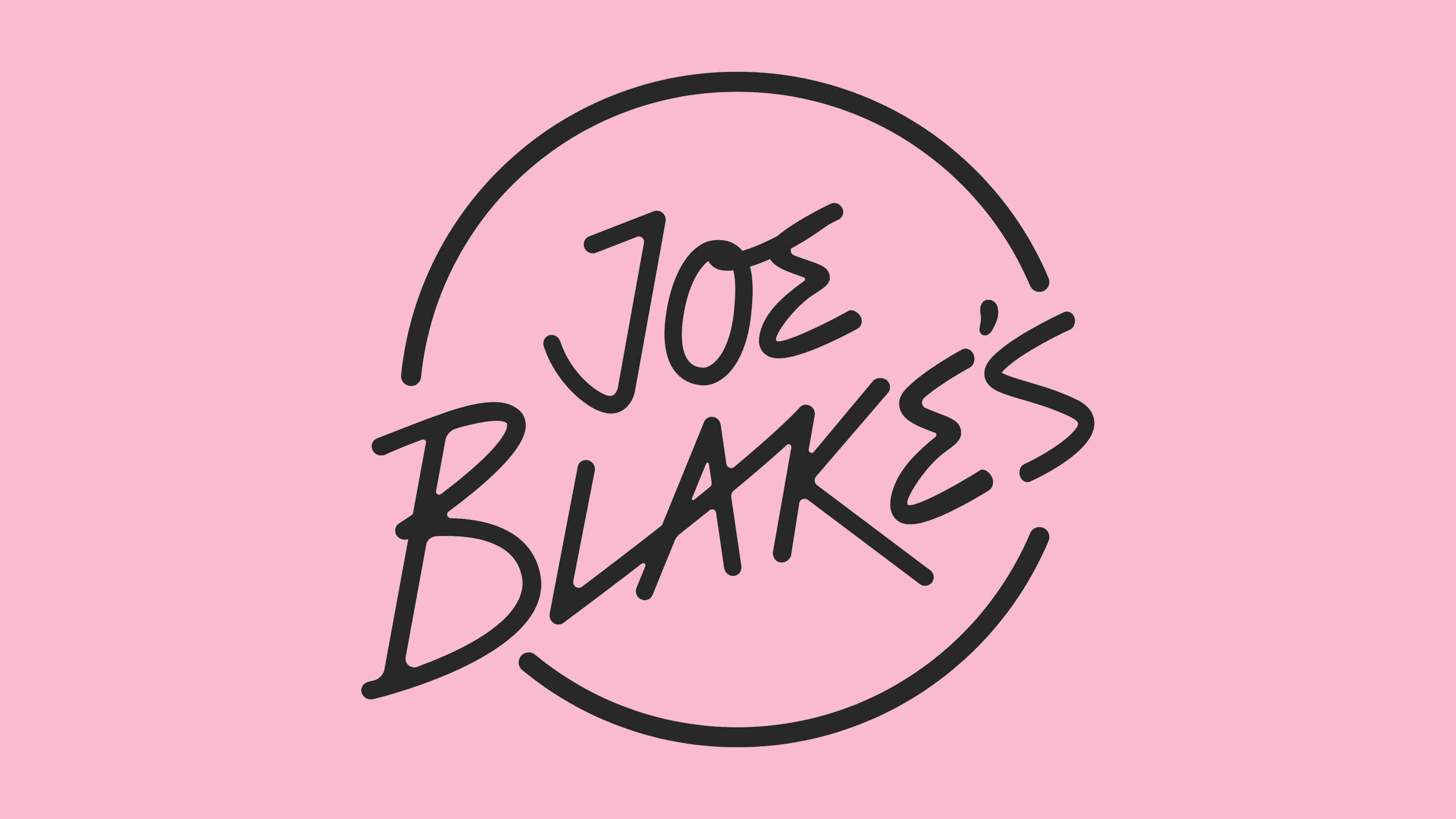 Creating an attitude
The logo was originally developed as a one-off for a neon sign at a single kiosk, however this quickly became the identity as the business gained momentum. Needing a cohesive set of guidlelines to support this, we produced bold imagery for social media campaigns, loud statements for packaging and a set of quirky assets – just for fun.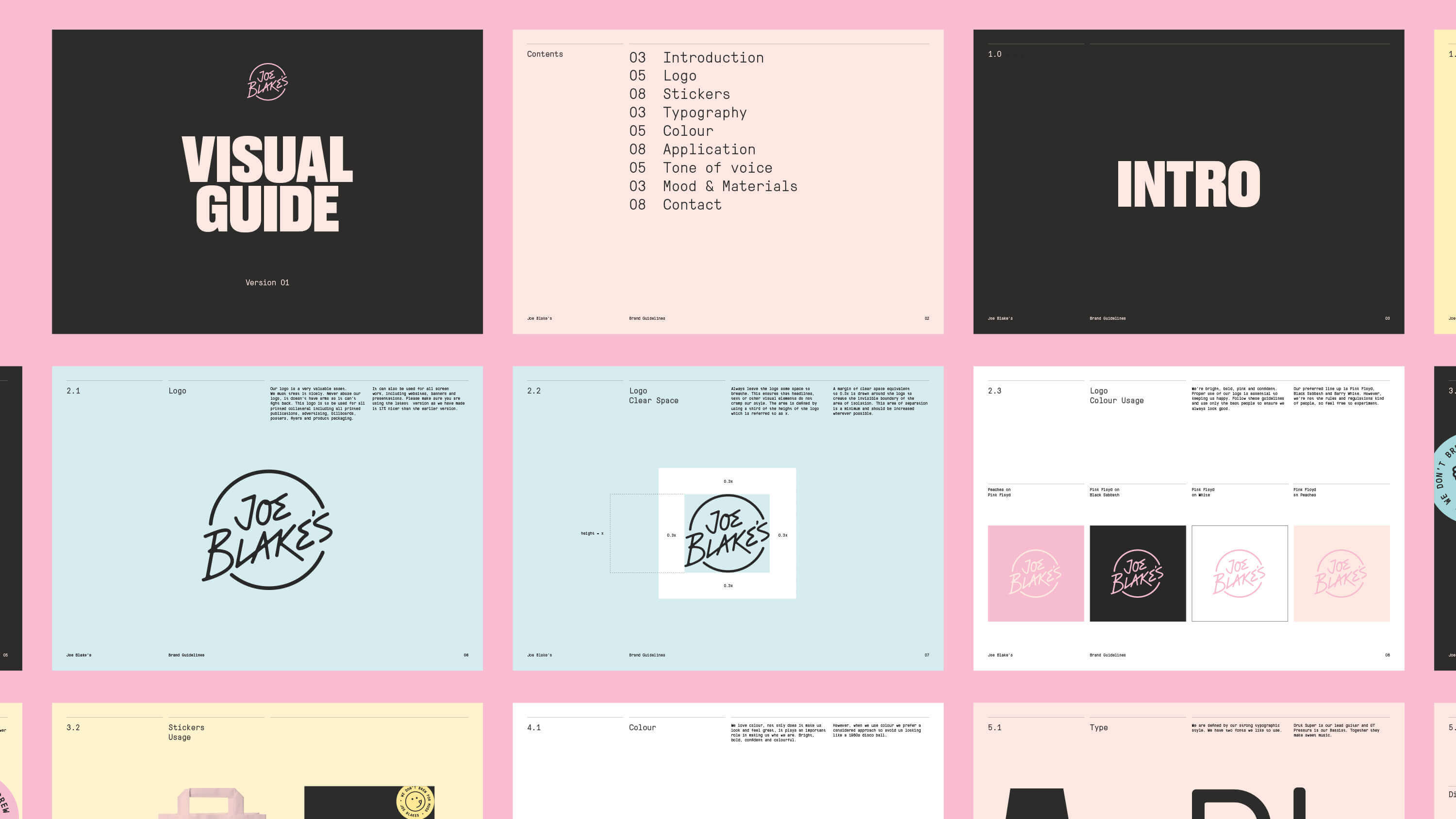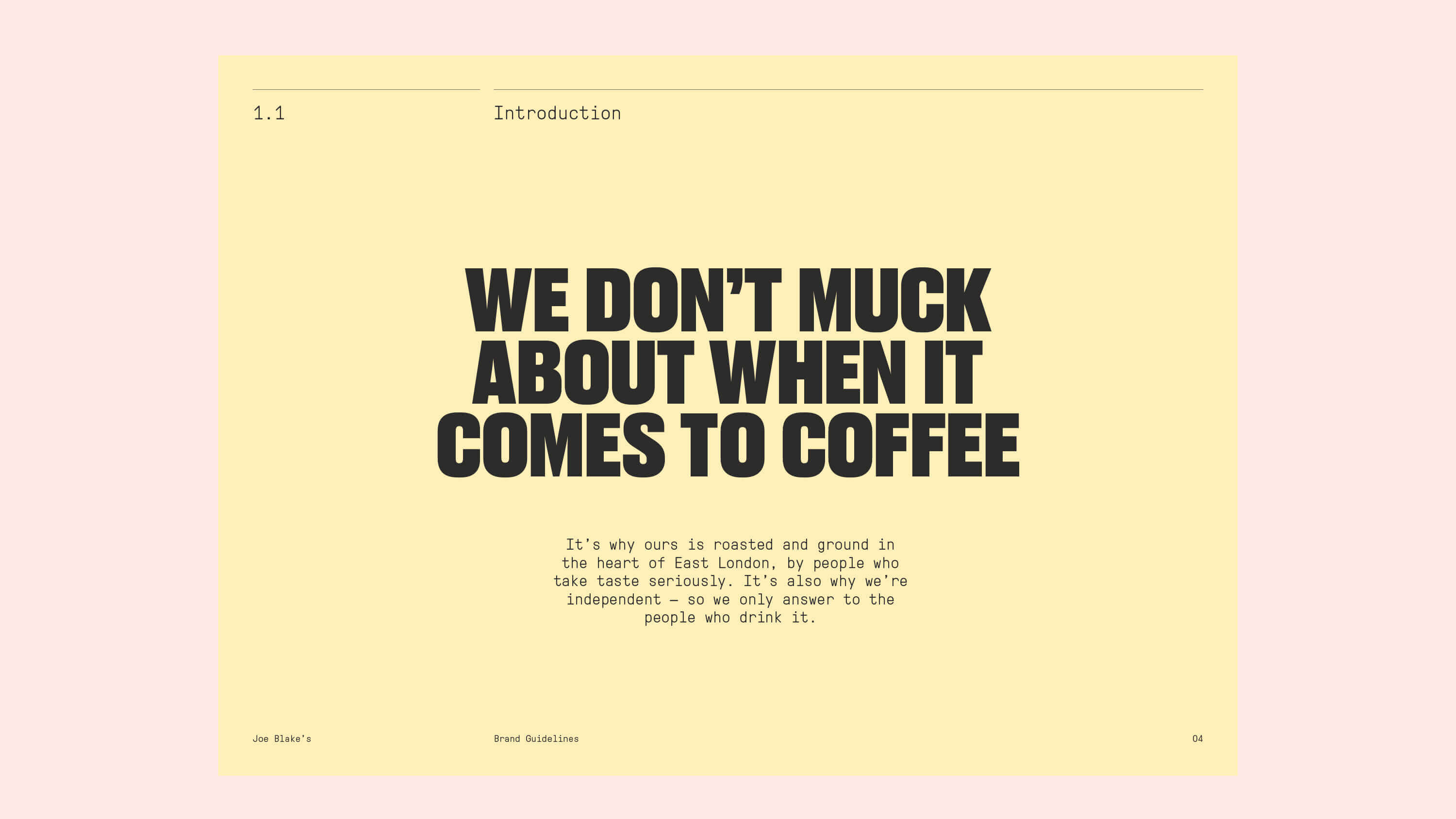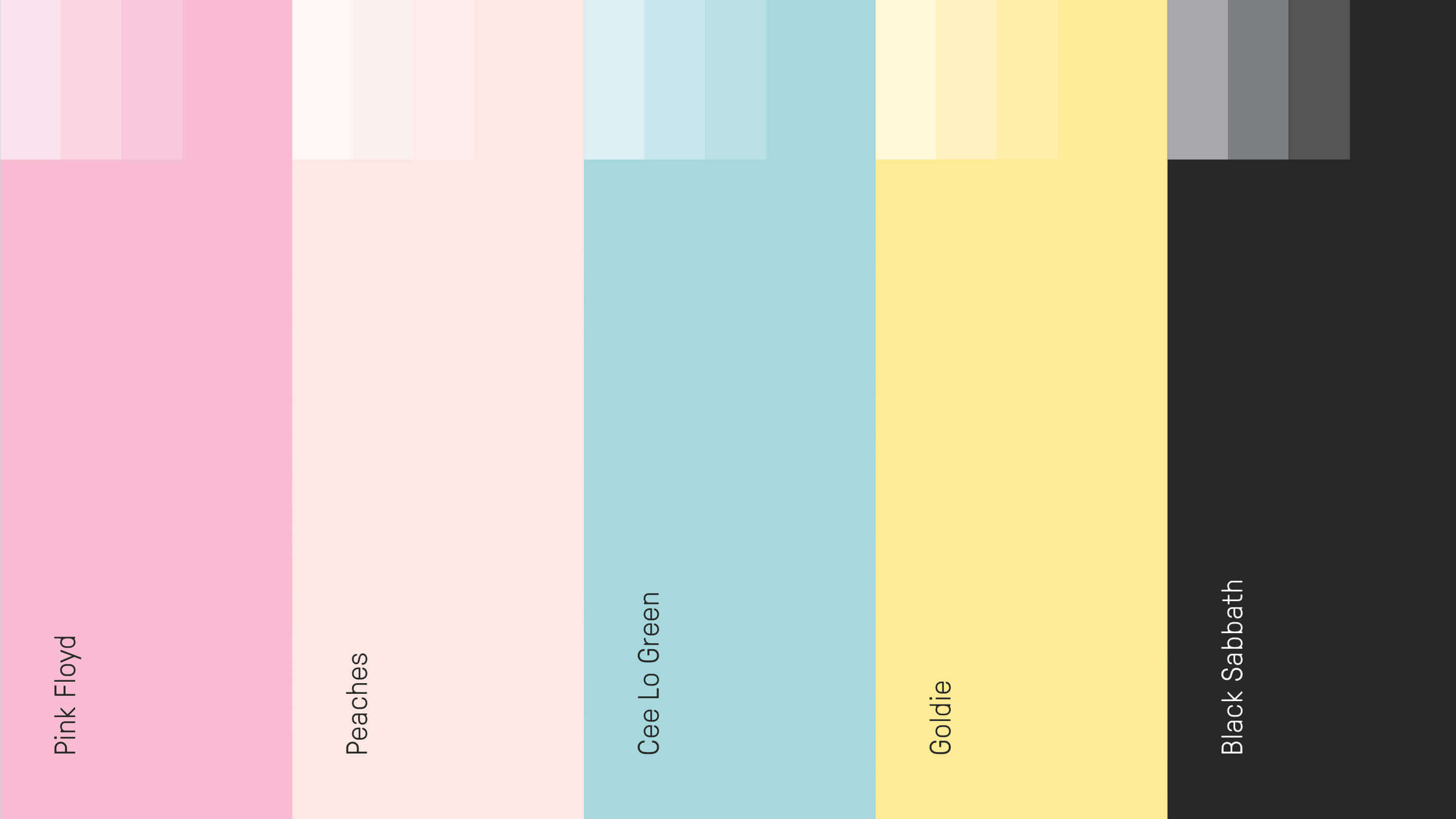 Not for mugs
Locally roasted coffee, delicious vegan doughnuts and gluten free brownies are at the core of their offering with kiosks in major retail environments including Stratford Westfield and Canary Wharf. The messaging packs a punch amongst its competitors and speaks directly to consumers.