As Lush announced their plans to leave all social media, they approached us to create a simple platform to let them continue telling their story.
Services
Platform architecture
CMS development
Social media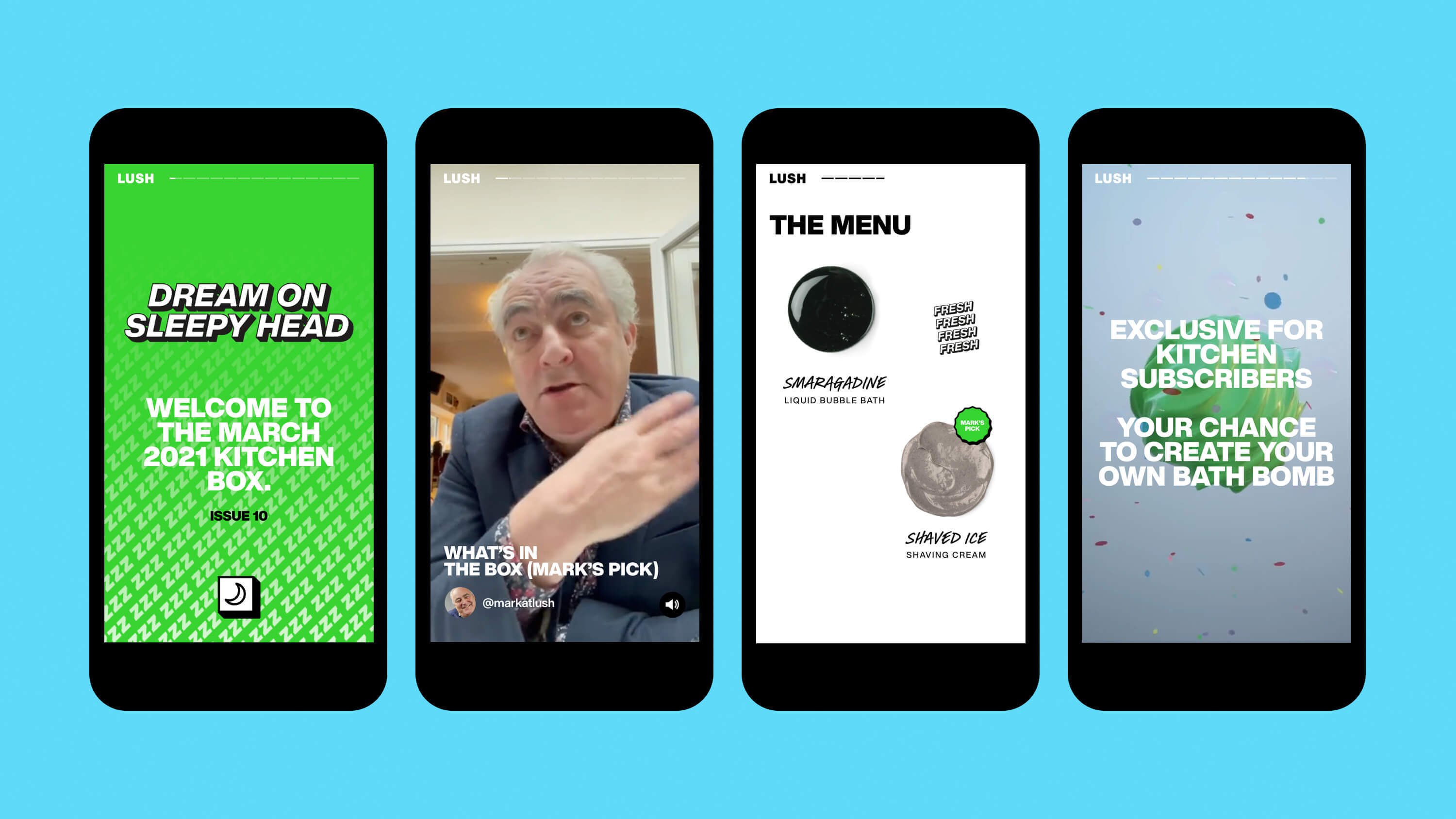 Becoming anti-social
Lush announced an Anti-Social Media policy in 2021 'turning its back on Instagram, Facebook, TikTok and Snapchat until the platforms took action to provide a safer environment for users'. With a strong community base and endless stories to tell, they approached us to create a platform to continue their communications.
Opening new channels
Originally looking only to promote the contents of upcoming Lush Kitchen boxes, as the project's popularity soared the platform's use spread to over eighteen other departments, benefitting the brand globally.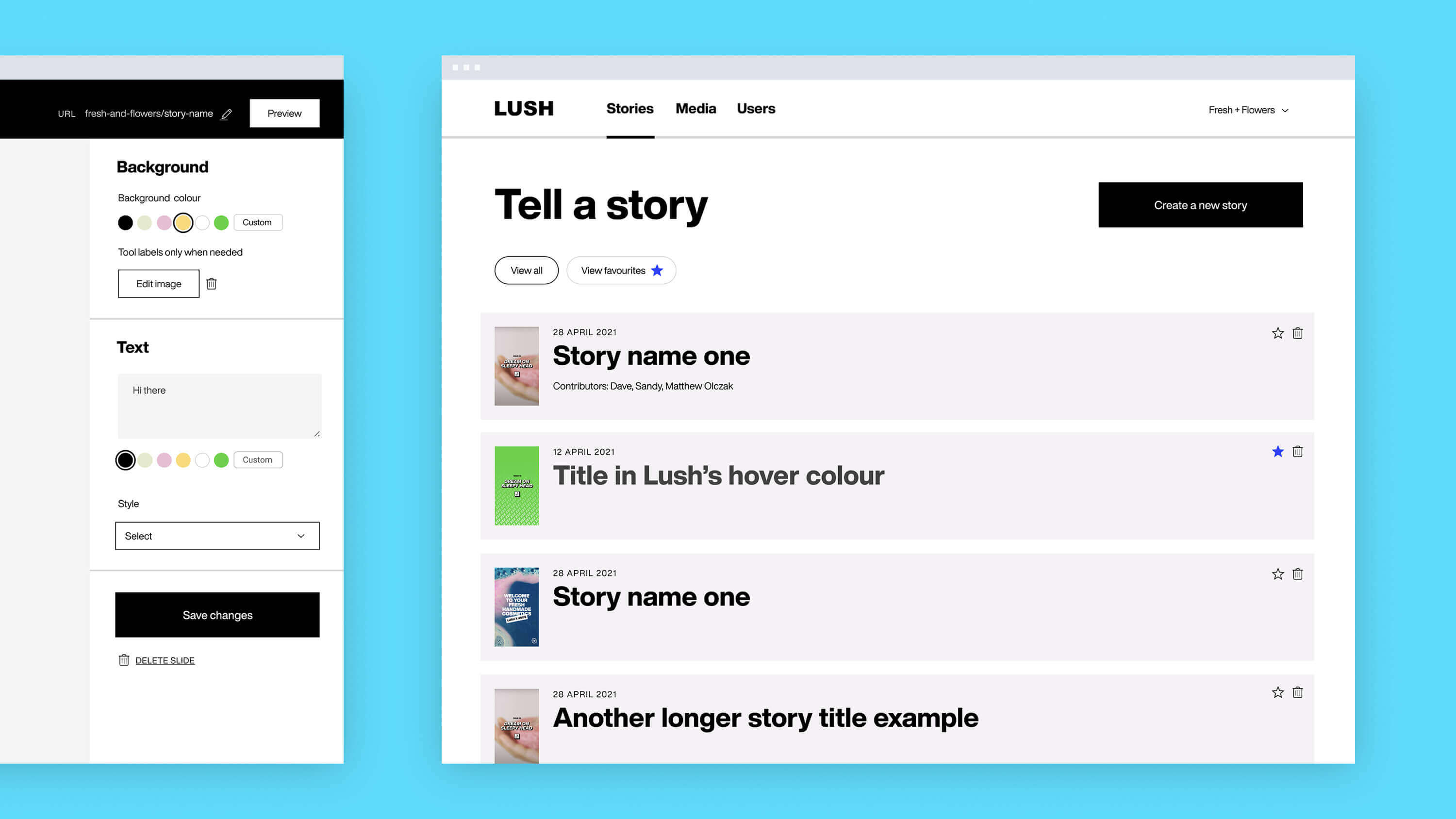 Easily done
Making story creation simple and enjoyable, we developed a bespoke content management system allowing the upload of multiple media types and the creation of editable slides that can be chosen from a number of predefined templates.